Anti-slip And Noise-reducing Washing Machine Feet
$29.97 $74.92
SHOCK ABSORBER ANTI-SLIP PADS IS NOWHERE TO HELP YOU!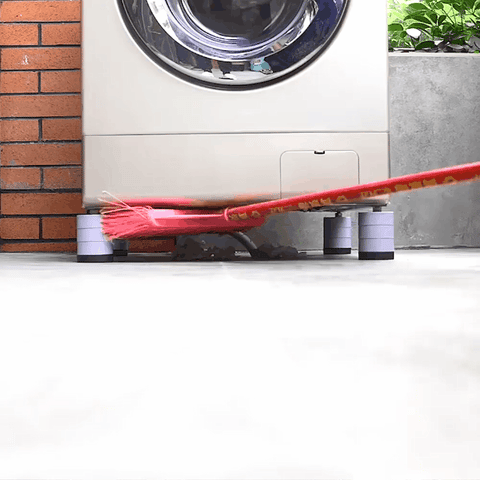 Made of non-slip and sound-absorbing rubber, it can reduce noise while protecting the floor from scratches. Various household appliances and furniture such as tables and chairs can be used.
RESTRICTED MOVEMENT -?á

When the dryer or washing machine is completely shaken, or the furniture is moved, they will make unpleasant noises. These convenient and compact cushions can effectively reduce noise, give yourself a comfortable environment, and prevent neighbors from complaining.

UNIVERSAL MODEL -?á

We aim to provide maximum assistance to all families suffering from noise. Therefore, the size of these mats is suitable for most household appliances and furniture currently in the market.

EASY TO INSTALL -?á

the reason why these mats are so good is inseparable from their ease of installation. Simply put the supporting feet of furniture and home appliances into the mat to complete the installation.
Install the cushion on the feet of furniture or home appliances to reduce noise and effectively prevent moisture.