Baby Fresh Fruit Pacifier
$9.97 $22.72
Introduce your baby to the healthiest fresh fruits??í

??Æ?¼?«??Æ?¼????Æ?¼?ª ??Æ?¼?¼ ??Æ?Ñ
Fruits are one of the most nutritious foods, as it adds essential vitamins and minerals to your baby??ç?ûs diet. Introduce them??íto a variety??íof??íhealthy fresh fruits that this world has to offer with the Baby Fresh Fruit Pacifier.
It can be a huge hassle chopping up fruits to smaller pieces, even more so juicing them. The Baby Fresh Fruit Pacifier is a safe and unique way to slowly introduce your baby to solids with ease,??ífeed your baby a

variety of

healthy foods and to help you wean your baby??ías he grows older.
It is reusable and??ícleaning it is as easy as one-two-three!??íWith this cute nibbler, you can now be in control of what your baby is eating and increase your little ones' vitamin intake.
??í??íFEATURES
A

bsolutely safe for your baby

- Made with??í100% Safe Food-Grade Silicone, BPA-free and FDA tested

??íEasy to clean

-??íSimply wash it in warm soapy water or boil the feeder nipple for

sterilization.??í

Textured Teether -

Specially designed with??íTextured Silicone Surface,??íand it works best with frozen fruit or ice cube to soothe teething pain and massage your baby's gums.
??í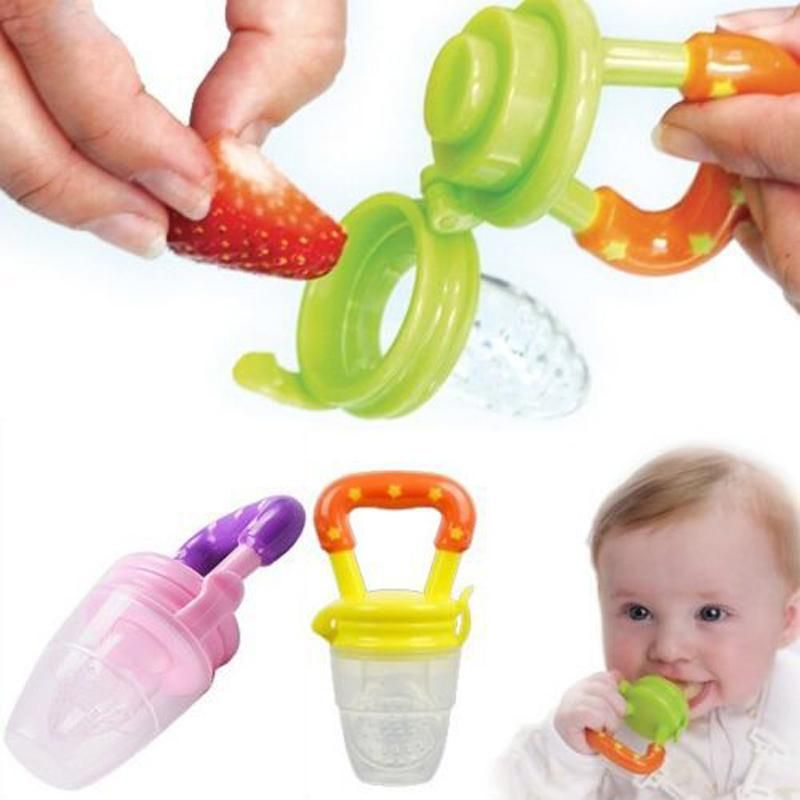 ??íSPECIFICATIONS
Material: food grade silicone??í

Sizes:

S (3 months or more applicable),??í

M

(5 months or more applicable),??í

??í

L

(more than 6 months applicable)??í
??í
PACKAGE INCLUDED
???1 x??íBaby Fresh Fruit Pacifier
??í
??í