Diamond Painting A5 Notebook
$24.97 $44.99
Treat Your Writing Time To An Upgrade!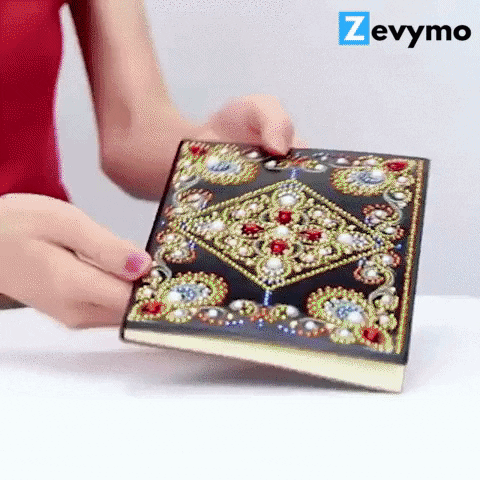 Are you a fan of?áDiamond Painting, Scrap-booking?áor Creative Writing?
If yes, this amazing?áNotebook is the?áperfect?ácompanion?áfor your creative time!?áIdeal as a?ágift to yourself?áor the?ácraft and writing?álover?áin your life!?áHandmade gifts like this DIY Diamond Painting Notebook that?áencourage and facilitate creativity?ácarry so much?ámeaning?áas you're taking the time to?ácreate something beautiful?áthat will be?ácherished and filled with new words, thoughts,?áand ideas!?áThis?áDiamond Painting A5 Notebook?áfeatures bold, stunning designs that feature encrusted,?ábedazzling rhinestones...?áget your?ácreativity flowing?áwith these?áDIY 5D Diamond Painting Notebooks!
FEATURES:
MASTERPIECE DESIGNS: These notebooks are covered with stunning designs for you to complete! Show your creativity

with the sparkling rhinestones!

THICK & DURABLE NOTEBOOK: This notebook contains 60 ruled pages that are perfect for?átaking Notes,

Creative Writing, Making a Diary, Study and Scrap Booking.

PERFECT FOR GIFTS: These notebooks are the perfect gift for anyone or to yourself. Crafting a gift is satisfying and allows you to share your passion with others!?á
SPECIFICATIONS:
Material: Book + Resin Strass Drill In Special Shape?á
Size: 210 * 150 * 10mm / 8.27 * 5.91 * 0.4 "?á
Diamond type:?áPart?áDrill?á
PACKAGE INCLUDES: 1 X?áDiamond Painting A5 Notebook