Easy Sewing Machine Threader
$14.97 $27.99
Thread your sewing machine easily and instantly!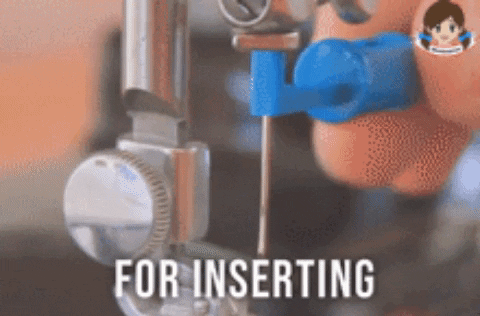 Easy Sewing Machine Needle is a double function needle threader that can insert the needle into the sewing machine and threading into the needle. It is easy to use that you spent less time trying to thread your needles. It is suitable for all kinds of household multi-functional sewing machines without automatic threading, meanwhile, some old sewing machines can also use it.

FEATURES:
THREADING: It can help to pass the thread through the needle eye conveniently. Especially for poor eyesight or under dim light.
INSERTING: It can hold the needle firmly while changing the needle.
EASY & CONVENIENT TOOL: With less time spent trying to thread your needles, you?ÇÖll have more time to devote to your sewing.
ASSORTMENT OF SELF-THREADING NEEDLE: Make it easy to get it right every time. It?ÇÖs that quick! This system is perfect for adults and kids alike!
COMMON DIMENSION: The sewing needle inserters are approx. 7.5 cm in length and 1 cm in diameter, common size, easy and convenient for handling.
SPECIFICATIONS:
Material: Stainless Steel
Size: Multi-size
Suitable for: Old man, Blind person
Package Includes: 1 x Easy Sewing Machine Threader