Front Cross Lace Bra
$14.97 $33.99
The Front Cross Lace Lift Bra features adjustable crisscross lace strap design that cradles your chest for an instant lift with pure comfort!
Say goodbye to underwires and saggy breasts! The Front Cross Lace Lift Bra is structured with a front crossing strap that
fastens at the front
giving you an
easier time when putting it on
and preventing buckle teeth from digging into your skin. The criss-cross lace also provides
support without the discomfort of underwires
.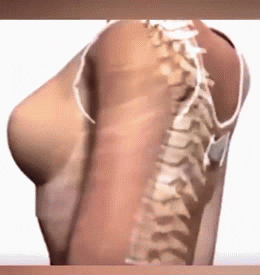 FEATURES:
Instantly lifts & supports breasts
Adjustable crisscross sexy lace strap for stabilizing & push up effect
Maintains a straight posture against back pain/neck pain
Prevents sagging and wrinkled skin
Smooths out bra bulges & bra lines
Seamless, wireless, ultra-comfortable wearing
Air-permeable & moisture-wicking fabric
Reduces sweating & boob rashes
SPECIFICATIONS:
Material: Polyester
Size:

Small: 68-74cm fit for 32/70ABC and 34/75AB
Medium: 74-80cm fit for 32/70D,34/75CD and 36/80AB
Large: 80-86cm fit for 36/80CD and 38/85ABC

Package Includes: 1 x Front Cross Side Buckle Wireless Lace Bra