High Pressure Cleaning Water Gun
$29.97 $59.94
MAKES BASIC CLEANING EASIER AND DONE EXTRAORDINARILY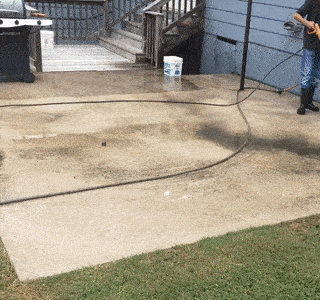 Get this practical High Pressure Cleaning Water Gun that?ámakes your cleaning experience better than before. It's lighter which makes it easier for you to handle than the electric pressure washer.
HIGH-PRESSURE WASH -?á

?áTransform your regular garden hose into a powerful jet pressure stream. Perfect for washing dirty sidewalks, car washes, dirty wood fences, brick walls, and more!

FITS STANDARD HOSES -

?á

?áFits all ???ǥ standard garden hoses and other sizes with standard 1?ǥ female hose connectors.

SAFE FOR ANY SURFACE -

?á

Safely clean all dirty surfaces including wood, brick, concrete, sidings, plastic, glass, and more. Will not strip car paint or clear coat.

HIGH-QUALITY BRASS -

?á

Designed with rust-proof and corrosion-resistant materials. Industrial-strength Brass connectors and high-quality aluminum alloy washer wand.