Instant IPL Laser Hair Remover
$93.97 $150.00
STOP SHAVING, PLUCKING, WAXING, AND THREADING! Laser Hair Removal is the

fastest, safest and most painless way to remove hair, permanently

.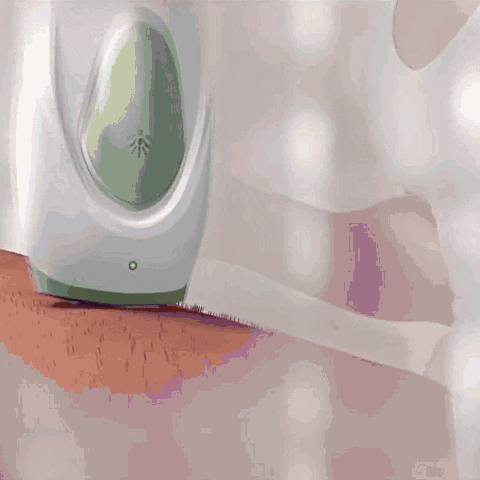 Why pay thousands of dollars for a professional laser treatment to remove unwanted hair, not to mention the pain that go along with it, when you can r
emove your hair all on your schedule, in the comfort and the privacy of your home, at a fraction of the cost, yet with minimal pain
with the help of the Painless Light Hair Removal Laser!
?á
This hair removal device effectively removes unwanted hairs and
inhibits it from growing
with continuous use. It works using laser technology that emits rapid light pulses. The pulse works under the skin's surface to target hairs at the root to inhibit their growth. It's gentle enough for everyday use and it won't cause irritation at all! It can be used in the
underarms, legs, thighs, bikini line, face, neck, shoulders, and back
.
?á
FINALLY!
Say Goodbye to Shaving, Waxing, and Expensive IPL Clinic Treatments FOREVER!!!
This Permanent IPL Laser Hair Remover will
Save You Time, Money and a lot of headaches all within the comfort of your home
!
?á
Suitable for most areas of the body - Including underarms, legs, thighs, bikini line, face, neck, shoulders, and back.
Suitable for both Women and Men
Uses the latest laser technology clinically proven for safe and effective use amongst dermatologists
100% pain-free - Gentle on the skin
No batteries or charging required
, simply plug in the device to begin treatments. Bring the machine close to the target area so it is perpendicular to the skin and apply the laser light treatment. With 5 levels of light pulse intensity, you can
customize the treatment to suit your level of hair growth
.
?á

How often do I need to use it?
We recommend using your handset once a week for the first 12 weeks. After this period use your handset once a month, for 3 months or until satisfied. To maintain hairless smooth skin, use your handset once every 2 to 3 months, or as needed.

Which areas of my body can I use this on?
You can use your handset on your entire body, including your face (just be sure to not get too close to your eyes).
?á
Comes with 5 light levels
100,000 flashes for a complete treatment
Clinically proven safe and effective
100% pain-free - gentle on the skin
Time-saving and cost-effective
Easy to use and operate
No batteries or charging required
Suitable for most areas of the body
Suitable for both women and men
Safe for all types of skin