Magic Glitter Lipstick
$14.97 $30.00
???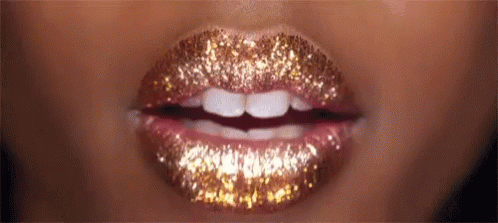 ???
The new lip counterculture has arrived, and it stars the glittering, rave-worthy shine of???Zevymo. This shockingly iridescent lipstick amplifies lips with the hi-fi, crystal flash glow of ultra-reflective pearls suspended in the silky texture of a creamy, emollient-infused formula.
???
With exquisite control, the electric formulation melts smoothly onto the lips, drenching them in star-like pigments infused with a lustrous glitter for the ultimate in???multi-dimensional shine. Explosive one-stroke color shocks and seduces in shades that range from illicit violet and blue pearlized neon pink, to fiery copper and magnetic bronzed rose. Prepare to transport your lips into unexplored dimensions destined to???slay all-night strong.
WATER BASED FORMULA. Diamond sparkle more than a disco ball on speed. This water-based formula is lightweight, long-lasting, and loaded with stardust. It will last all day, so you can last all night, and will never be hard to get off.
UNICORN (RAINBOW).

???

You were born mythical and mystical, now you have the color to reflect it. This Black Rainbow shimmer takes magic to a new level as you explore the mystery of Diamond Crushers
BARELY THERE FEELING.???Like getting naked, but better. Diamond Crushers will make your iridescent pixie on acid makeup dreams come true without feeling heavy on your skin. They won?????t run, smudge, or feel dry and gritty as you send it to the next level.
PUT IT ANYWHERE.???Diamond Crushers will never be an extra. Apply this high sparkle makeup topper over bare lips, liquid lipstick, as a mermaid highlighter on your cheeks and collar bones, or dab some in your brow so you will always be on point.
VEGAN & CRUELTY-FREE.???Our makeup is savage AF, but not to animals. Verified vegan and ing Bunny certified cruelty free. Our products do not contain any animal-derived ingredients and there is no animal testing at any point in our supply chain.