Magnetic High Penetration Herbal Slimming Patch
$17.97 $39.99
Maximize inch loss and weight management with fast results in a natural way with Magnetic High Penetration Herbal Slimming Patch.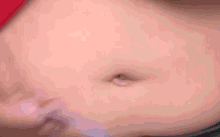 The botanically-based Slimming Patch with innovative transdermal patch technology speeds up lipid metabolism and fat decomposition. The High Penetration patch design allows effective absorption of active ingredients, bypassing the digestive system, liver, and kidney. Guarantee fast & natural result with no side effect.
The Advanced formula supports applications on various trouble spots:
Navel / Stomach
Legs, Thighs
Arms
for a Toxin-Free Body, Firmer skin and Flat stomach!
MAJOR BENEFITS:
Removes bulges & unwanted inches on target areas
Stimulates the lipid metabolism for breaking down the storage of fats & cellulite
Delivers maximum firming, tightening, and Detoxing results
100% safe & botanically-based
Expels excess water & toxins accumulated for a body cleansing effect
Direct Penetration with no side effect
Application on Stomach:

Inhibits the absorption of dietary fats & calories
Relieves stomach bloating & swelling

Application on Legs / Thighs / Arms:

Visibly reduces skin cellulite with continuous use
Tightens & firms skin
INGREDIENTS:
Catechin: Boosts metabolism levels and increases blood circulation to remove waste products & fat tissues
Capsaicin: Reduces cellulite and promotes the burning of fat throughout the body.
Caffeine: Restores the elasticity of the body, tightening the skin and decreasing the appearance of cellulite.
Salicornia Herbacea: Another extract that works as a powerful antioxidant, flushing toxins from the body. Also keeps the skin hydrated.

DIRECTIONS:
Apply one patch per day for 8 - 12 hours on the target area.
You may apply the patch on various areas, but applying the patch directly over the navel will increase results.
Results appear after the first week of usage with continuous use

Package Includes: 10 x Magnetic High Penetration Herbal Slimming Patch