Perfect Winged Eyeliner Stamp
$9.97 $48.99

Rock Perfectly Winged eyeliners! Get that gorgeous shape in a snap using this eyeliner stamp!
?á ?á ?á ?á?á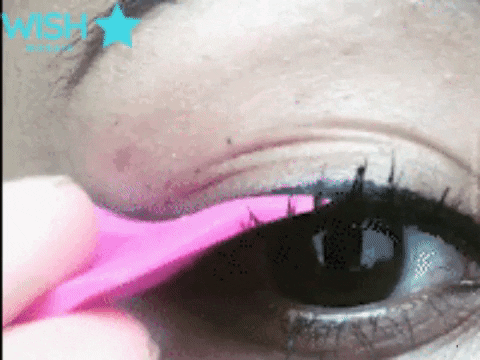 Winged eyeliner sends most women into full panic overdrive. They worry about spending endless minutes trying to get it right, but you can?ákiss all such worries goodbye?áwith the arrival of the?áPerfect Winged Eyeliner Stamp, designed for?áelegance?áand?áperfection.?áWith its two sides, one with?áa stamp to make the wings?áfor you, the other to?ádraw a steady,?ásmudge-proof line?áthat is?áhard to mess up, the Eyeliner Stamp is?áan absolute must-have?áfor every woman.
?á ?á ?á?á
FEATURES:
ELIMINATES THE PANIC:

?áNo more struggling to get your eye makeup symmetrical
PERFECTION AT YOUR FINGERTIP:?áIt does not only come with so much beauty, but it also comes with absolute perfection

EASE OF USE:

?á

Just stamp, line, and slay those wings
CONSISTENCY AND RESULT:?áYou will be rocking perfect eyeliners each and every time
SAFE TO USE:?áIt does not put your skin or eye in any form of danger
?á ?á ?á ?á ?á?á
SPECIFICATIONS:
Material:?áSilicone

Weight:

25g
Size: 3.5cm
Color: Pink?á
Package Includes:

1 Pair?áPerfect Winged Eyeliner Stamp (Classic or Dramatic)?á

Or 1?áset?á(2Pairs)?áPerfect Winged Eyeliner Stamp
HOW TO USE:
Apply liquid eyeliner on the stamp.

Stamp in the desired position, then shape and complete with the eyeliner pencil.
?á ?á ?á ?á