Platinum Foot Orthotics
$19.97 $49.99
Relieve your foot pain with Platinum Foot Orthotics!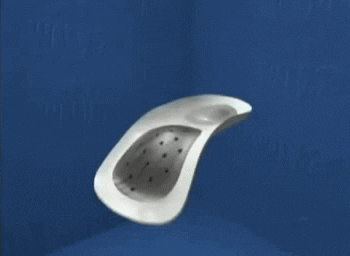 Platinum foot orthotic insoles evenly distribute the weight over the foot. They help relieve discomfort and pressure on the foot, leg, and spine to relieve pain in the ankle, knee, hip, and lower back. These foot relief insoles are made of thermoplastic and rubber that are treated with silver to inhibit the growth of odor-causing fungus and bacteria.
Platinum insoles come with 6 customizable arch inserts: Low, Medium and High, providing you with customized comfort. You and your feet will notice the increase in arch support and comfort. The orthotics are perfect for use in all of your shoes. Wipe clean with soap and water.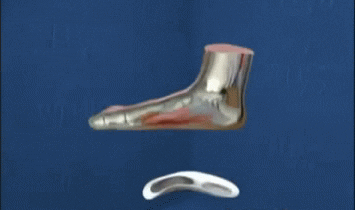 FEATURES:
Relieves and Protects - Engineered to help align your spine, feet and pelvic areas to reduce foot, knee, hip, and lower back pain. The insoles prevent feet from rolling inwards, supporting the arches from flattening. They protect your feet, legs, and spine from the stress of running, walking and playing sports while reducing painful bunions, burning, calluses, and corns.
Strengthening and Comfort - Comfortable metatarsal and longitudinal support with cushioning for your feet. Improves comfort when standing, walking or running while strengthening the heels and ankles. The foot arch support inserts distribute weight evenly over your feet, cradling the feet for improved stability, posture and balance. The balanced weight also reduces stress on knee joints. They're even designed to conform to the shape of your foot for better comfort.
Doctor Approved - Designed by doctors?áto support the ligaments, tendons, bones, and muscles in your feet, thereby dramatically reducing foot pain. Helps align back & shoulders, relieve lower back pain, balance hips for easier movement, reduce stress on knee joints, and cradle feet for improved stability. Designed with prescription-like arch support, our foot orthotics help prevent and treat foot pain. Orthotics can be of great assistance to everyone ?Çô from the casual walkers to professional athletes.

Package Includes: 1 pair?áof Platinum Foot Orthotics with inserts