Stainless Steel Grass Trimmer Head
$35.97 $69.99
Trim grass and weeds easily!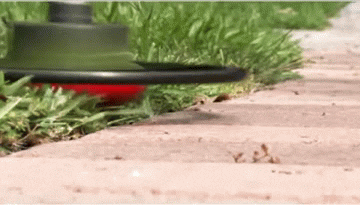 This stainless steel grass trimmer head effectively cuts grass and weeds while preventing damage on flowers and lawn ornaments. It can fit most grass trimmers and can be used to trim and shape bushes and hedges.
FEATURES:
The GRASS TRIMMER HEAD will eliminate having to replace strings or wires on your grass trimmer.
THIS STRONGER AND SHARPER unit attaches easily to 99% of all grass trimmers! Use this for all your lawn care needs; trimming, hedging, edging, mowing and more.
EASY TO INSTALL and attaches to most gas trimmers in seconds. Curved bottom lets you float over your grass leaving an even cut every time!
MADE OF HARDENED SOLID STEEL - Patent pending safety ring protects flowers and trees so you don't make any accidental cuts.
SPECIFICATIONS:
Weight: 0.61kg
Size: 27.5cm x 27.5cm x 10cm
Material: Steel
Package Includes: 1 x?áStainless Steel Grass Trimmer Head